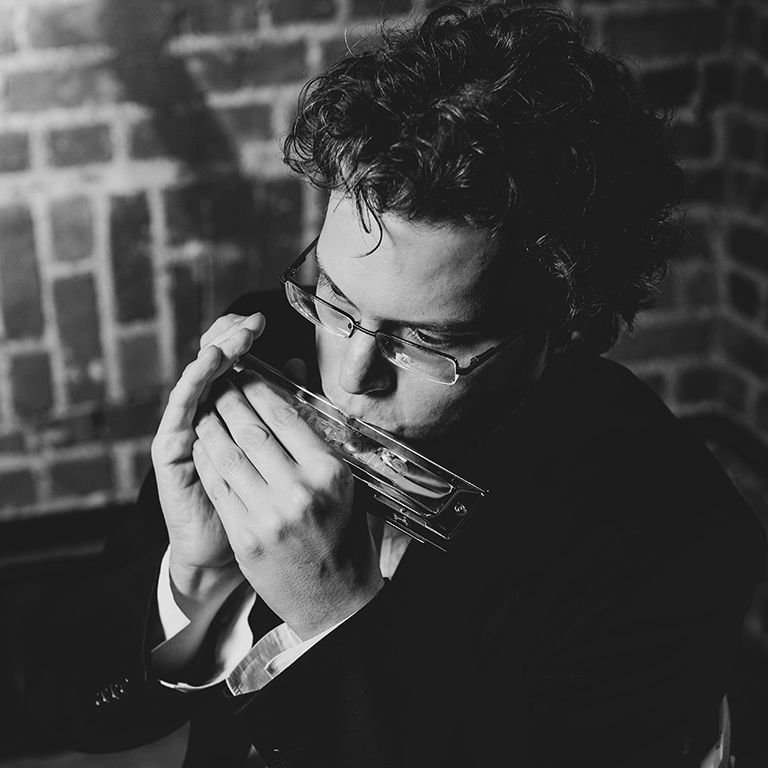 Kostas Vlachopoulos
A musician, as well as a painter, Kostas was born and raised in Athens. He started out his career in music by studying and playing the drums, in various rock and blues bands, but soon, he gave it up, for the study of the diatonic harmonica.
He started playing the blues, then explored the Greek folk music path as well as "Rembetico", before he discovered the chromatic harmonica and Argentine Tango. He has collaborated with numerous musicians from the tango scene around the globe and played in acclaimed music venues in Greece.(The Half-Note Jazz Club, Mylos Club, The Badminton Theater, The Acropolis Museum, etc.), festivals (The Athens Technopolis 1st World Music Festival, Gran Orquestazo de Tango 2012, Tango Acropolis 2013, Tango Marathon 2013, etc.), while recording in the studio for projects of various genres (tango, rembetico, rock, hip-hop, et.). He is the founder of the tango duet, "Duo de Dos".
Kosta's paintings have been featured in various exhibitions and private collections, in Greece and abroad.