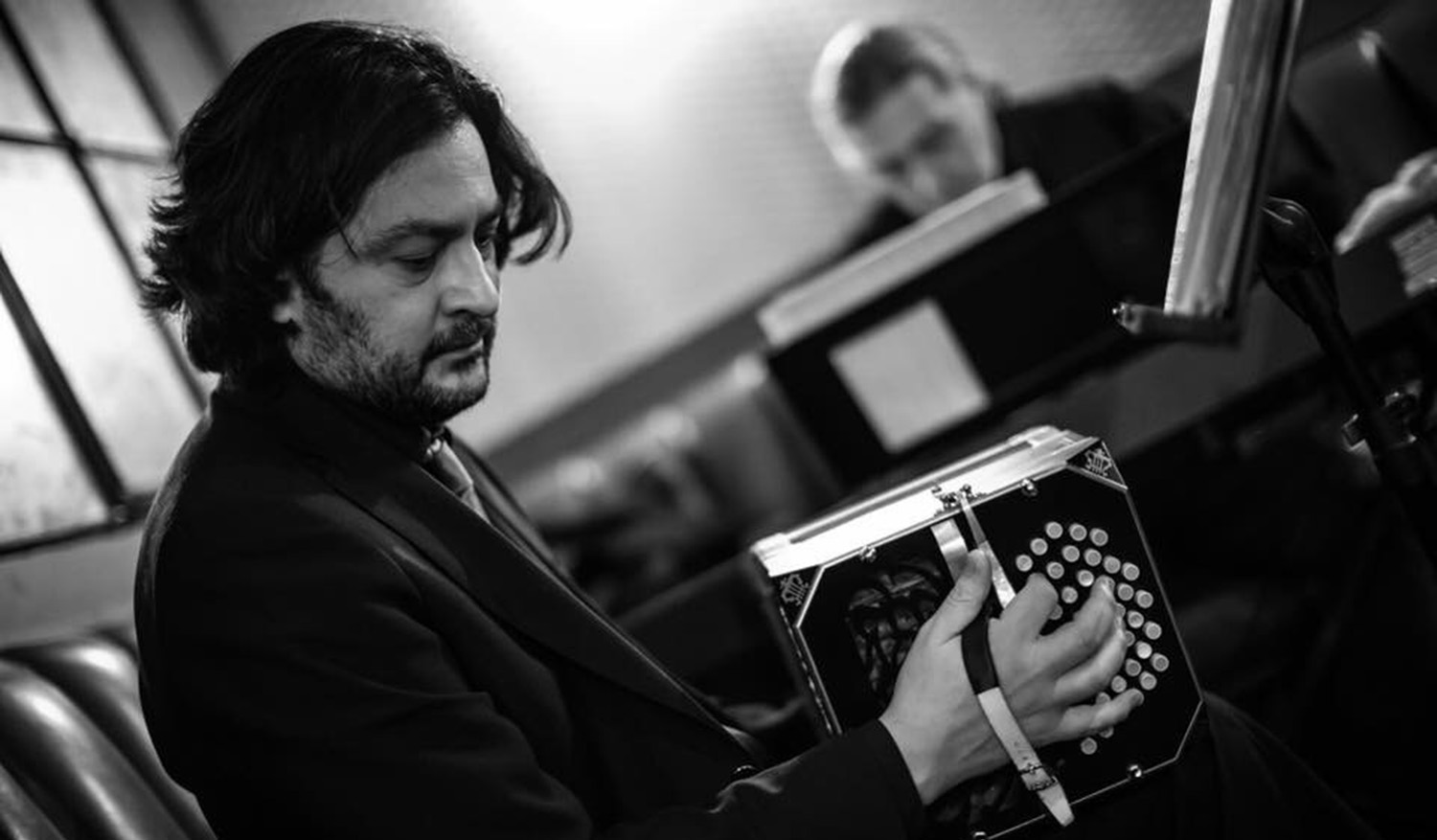 Javier Sánchez
Bandoneon
Born and raised in Buenos Aires, Javier Sánchez has been playing the bandoneon for over 25 years. Between 2005 and 2016, he has been a member of Latin Grammy Award nominee Rodolfo Mederos Orquesta Típica. Mr. Sánchez has toured the globe with well-known tango orchestras and tango companies such as Tango Pasion, Tanguera – Mora Godoy, Tango Emotion (returning to Japan for 5 consecutive years), among others.
As an active musician in Argentina, Mr. Sánchez played in the most prestigious tango shows of Buenos Aires including El Viejo Almacén, Esquina de Carlos Gardel, Café Tortoni, Piazzolla Tango Theater, just to name a few. In 2016, he relocated to the New York metropolitan area and started collaborating with a variety of tango groups, among most noted are Aces of Rhythm directed by Pablo Aslan (debuted at Lincoln Center in July of 2017), Pan American Symphony Orchestra (Kennedy Center, Washington, D.C.), and the Astoria Tango Orchestra led by Daniel Binelli (11 piece orchestra tipica).
In August of the same year, he won the First Prize at the renowned Che Bandoneon International Competition judged by bandoneon legend Victor Lavallén. In 2018 Mr. Sanchez became Musical Director of Che Tangazo orchestra based in Montreal, Canada, making its debut in July at Tango BA Festival and World Cup.
In the past two years Mr. Sanchez has also performed with many renown musicians such as Emilio Solla, Pedro Giraudo, Héctor del Curto, and Sergio Buslje just to name a few.