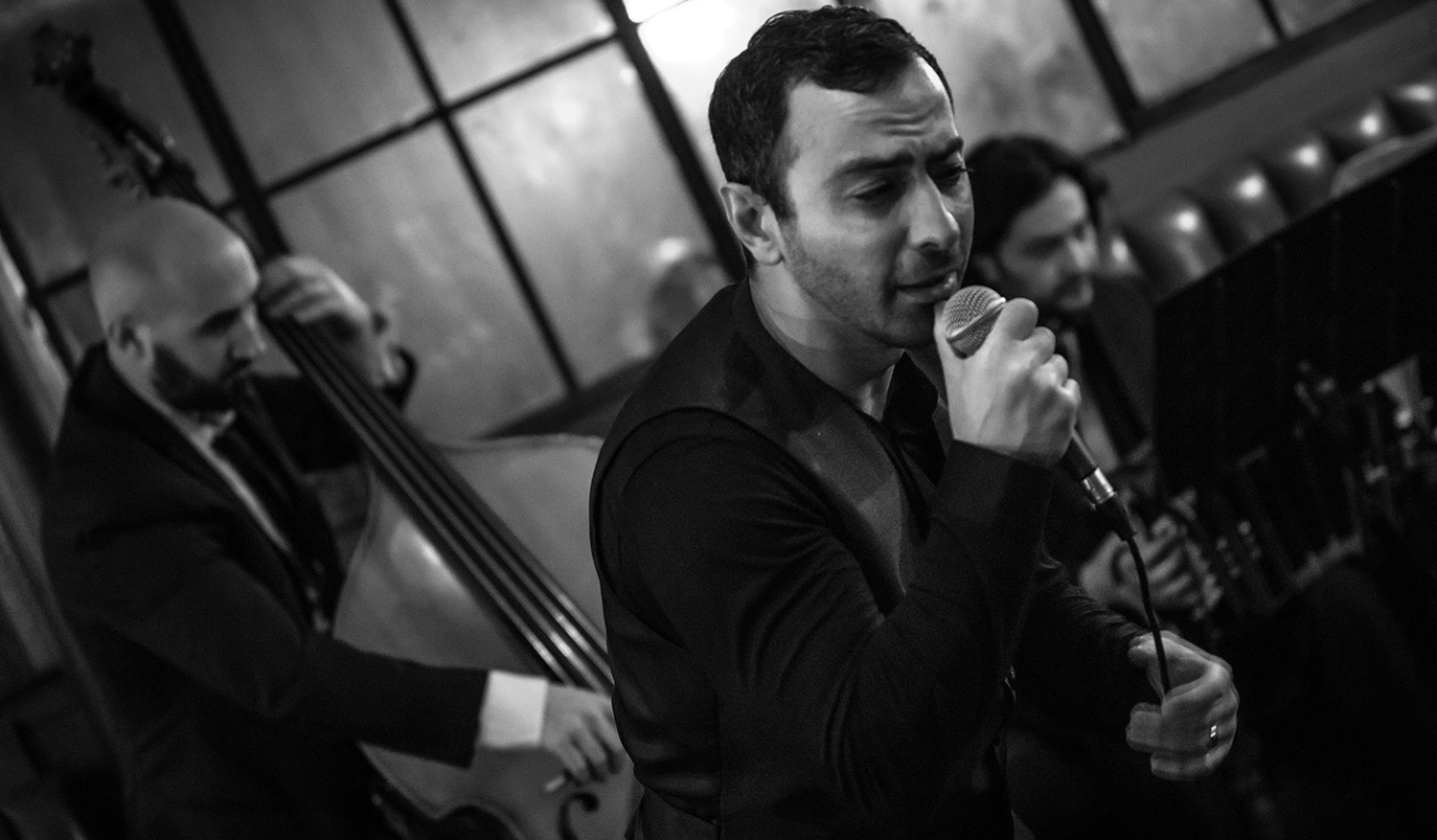 Stratos Achlatis
Vocals
Stratos Achlatis studied vocal performance at the Institute of Vocal Arts and Research under the supervision of the renowned baritone Spyros Sakkas.
In 2008 he moves to Munich to study Art Song and Oratorium with German Bass Hartmut Elbert and since 2010 with the American Bass-Baritone Peter Ludwig. He has performed for the Contemporary Opera of Athens (2007-2008), for the Theater and in numerous concerts in Europe and the US. Stratos was the founder of the children's theatrical company "Paigniodos" and has recorded various songbooks for kids.
In 2010 he moved to New York where he founded his tango band Tango Meditarraneo and lately Los Peores del Tango and has collaborated with various artists as Emilio Solla, Octavio Brunetti, Costas Baltazanis, Petros Klampanis, Katerina Foteinaki and many more. Stratos is the lead singer of the Da Capo Tango Orquestra in Washington DC.
He studies tango interpretation with the acclaimed tango singer Maria Jose Mentana.