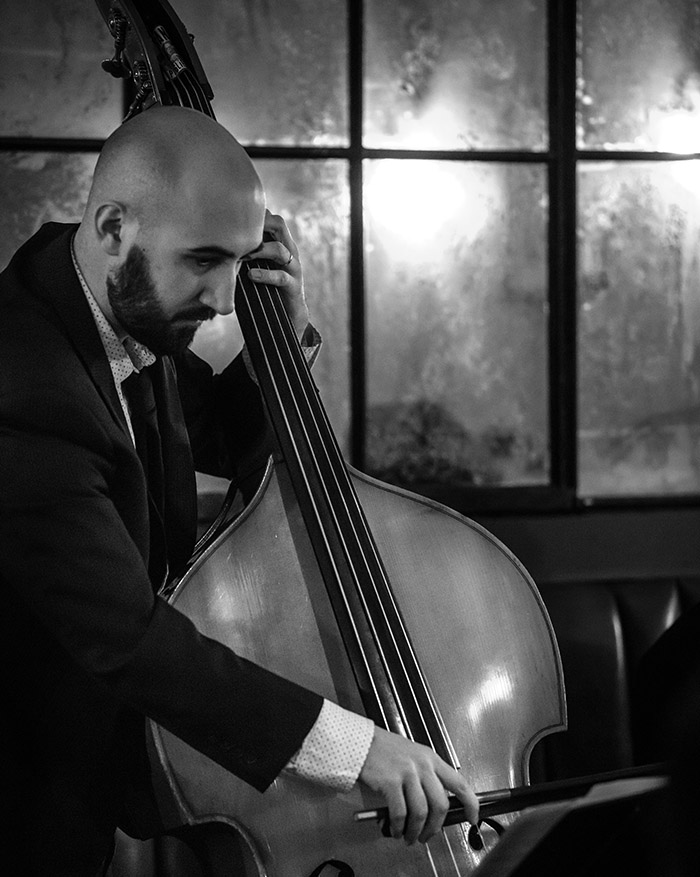 Pablo Lanouguere
Double-bass
Born in Buenos Aires, Argentina, Pablo Lanouguere is an active musician and composer based out in New York City.
As a sought after musician, he regularly plays with renowned artists and bands of Tango, Jazz, Latin-Jazz, Swing, Salsa, Classical and World Music. He has played at some of the most important venues in NYC such as Carnegie Hall, The National Sawdust, Zinc Bar, Bryant Park Music Festival, SOB'S, Rockwood Music Hall, The Bitter End, The Django, among others.
Over the past few years, Mr. Lanouguere has collaborated with artists such as Raul Jaurena, Fernando Otero, Daniel Binelli & Astoria Tango Orchestra, Adam Tully, Emilio Solla and Federico Diaz. Additionally, he has also toured around the US with the Alejandro Ziegler Tango Quartet. Since 2016 he is founding member of Abaddon, a traditional Tango Sextet based in New York City.
He has been also part of theater productions including Five Senses (Tango Show, 2015, Thalia Spanish Theater), Macbeth (Shakespeare Play, 2015, Fox Wolf Production), Afrotango (Musical, 2016, Thalia Spanish Theater) and Tangomenaje (Tango Show, 2017, Thalia Spanish Theater).
He has studied with Nestor Ibarra (Harmony and Composition), Mariano Otero, Gustavo Giles, Guillermo Delgado, Alejandro Herrera (Electric Bass), Daniel Falasca and Pedro Giraudo (Double Bass) In addition to it, he holds Degree in Jazz Music from the Escuela de Musica Popular de Avellaneda in Buenos Aires, Argentina.