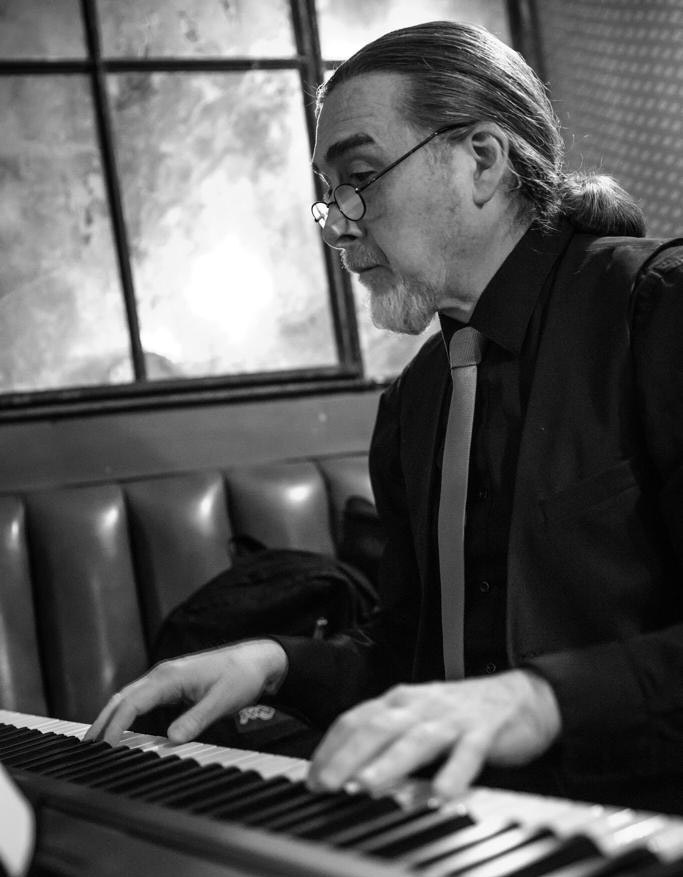 Maurizio Najt
Pianist, Composer, Teacher
Graduated at the Conservatorio Nacional de Música de Buenos Aires, Argentina. As a Tango Pianist played a leading role in the New York Tango revival scene during the late 90's, performing with New York Tango Trio with whom he toured France, Denmark, Sweden, Russia, and Argentina.
He has performed with Grammy winners tango masters bandoneonistas Raúl Jaurena, Daniel Binelli, Hector del Curto, Victor Lavallén, and Tito Castro. As a member of Forever Tango Orchestra, Luis Bravo's Tony winning Broadway Production, he toured the US, Mexico, Japan and China; and a full season at the Kerr Theatre on Broadway and the Cutler Majestic Theater in Boston -featuring salsa stars Gilberto Santa Rosa, Luis Enrique and Luis Fonsi.
Some performance venues include: Alice Tully Hall, El Museo del Barrio; Brooklyn's Museum of Art, Met Museum, Cleveland Art Museum, Ravinia Festival in Chicago, Carnegie Hall, Blue Note in NYC, Osaka and Nagoya; and countless Milongas (tango ballrooms) and tango shows throughout the US. Toured Japan, Korea and Hawaii with Japanese Tango diva Anna Saeki. Performed at Lincoln Center Midnight Summer Swing with the Astoria Tango Orchestra lead by legendary bandoneonista Daniel Binelli (Astor Piazzolla's band mate)
Toured the US with legendary American Folk singer Pete Seeger and Argentinean Folk hero Leon Gieco.
As a composer he scored independent films, documentaries and off Broadway Theater productions, such as Don Quixxxote (ACE award nomination), Kaleidoscope, A Tango for Tita (ACE award winner), and Black Mass. Composed and produced the music for the Book/DVD Torarterpia: The Development of creativity according to the Teachings of the Kabala.
Collaborated as arranger with Academy-Award winning film director Ang Lee in the film Lust Caution, with Anna Saeki, and with the Andean folk band Takillacta.
Presently, Organist at St. James & St. Matthew's Church in Queens, Ballet Accompanist at Joffrey Ballet School, Ballet Arts NYC and Frank Sinatra School of the Arts and Teaching Artist at the 92St Y.