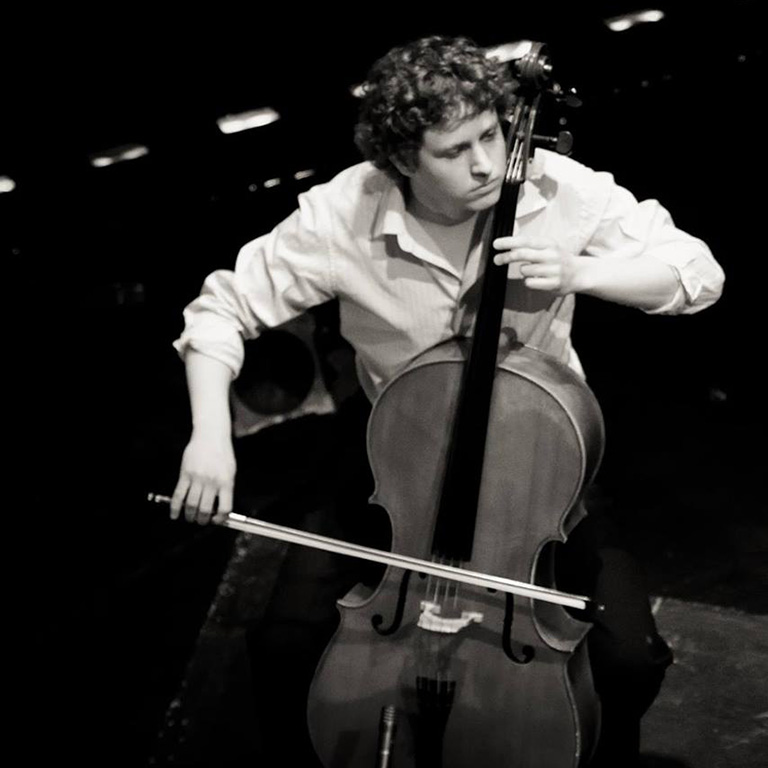 Maxfield Wollam-Fisher
Maxfield Wollam-Fisher holds cello performance degrees from Indiana University and the University of Wisconsin and he also studied motion and body awareness through the Feldenkrais Method and contemporary choreography and dance.
Maxfield began playing and dancing Argentine tango in 2010 and his experiences and approach to the music and motion of the art form have always been intertwined. Maxfield's interest in the connection between sound and physicality led to the creation of the Mad City Live Tango Festival in 2014 in collaboration with Homer and Cristina Ladas and Cuarteto Tanguero which uniquely featured live music in every dance workshop.
Since then he has been a director of the Tanguero Workshop in Indiana which brings top tango musicians together with students from around the world. Maxfield has performed tango around the country with Julian Peralta, Hector del Curto, Pablo Ziegler, Cuarteto Tanguero, and Pablo Aslan among others.
Currently, he leads Da Capo Tango Orchestra in Washington, DC and is a host of the show Bienvenido al Tango on WOWD 94.3 Takoma Radio. Maxfield works to promote collaboration between artists across the disciplines of tango in order to raise the collective knowledge, access, and level of tango music and deepen our connections with each other and the global community.